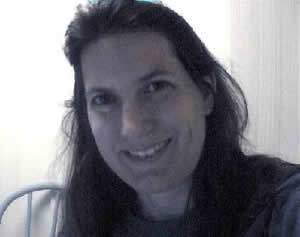 I was born in Southern California and grew up in a large family in San Jose and Cupertino, Northern California. I was a creative artist by nature. My supportive parents sent me to private art lessons throughout my school years. At age six, I was already learning how to prepare Masonite boards with Gesso, and how to oil paint landscapes. At age ten, I was practicing acrylic painting, sketching and drawing. I went to the University of California, Davis and have a BA in fine art, as well as a BA in English.
Upon graduating from college, I worked for many years as a graphic designer in the Silicon Valley. I have resided in Sonoma County, the proverbial wine country of California, since 1996. I now balance "making a living" as a web designer with creating my fine art.  I also write an blog about my thoughts on art. Check it out!  artscrapsblog.com
My Style
I often paint in an impressionistic style, brushed on in transparent layers. I often paint on location, but also use my own photos, family photos, vintage photos, intuition and dreams for subject matter.
I love to paint bright light and patterns, for instance the light reflected on mountains, water surfaces, table tops and windows. I love bright colors contrasting against deep shadows. I grew up camping and hiking in the Sierra Nevada Mountains, where mountain peaks soar and colors are brazing bright.
I also express myself at other times with softer and cooler hues from my own dream world.
You might notice the moonlike palette and the blue-white flesh tones and some statuesque figures in some of my later paintings. These pieces were inspired by the classical art and marble of Italy.
Current Works
Check out the latest news on my blog: artscrapsblog.com
Postscripts:
I use Photoshop to restore damaged photos and to color tint old black and white photos. If you have some old photos you need restored or color tinted, please contact me to quote on the project.
If you like my art work, see also my design portfolio.